What's New in Archibus V.2022.03?
Reservations: Support for Private Meetings
If you have the Archibus Extension for Microsoft Exchange, meetings booked in Outlook and marked as "Private" are now reflected in Archibus as private reservations with empty Comments and Attendees fields.
Specifically, when Archibus syncs with Exchange and the Outlook Plugin and encounters a private meeting, it:
leaves the reservation's Comments and Attendees fields empty. When you review the reservation in the Reservations Calendar Console, you will not see values for these fields.

sets the Reservation Name to "Private Meeting"

sets the meeting_private flag
To activate this feature, you must set the RemovePrivateMeetingInfo application parameter.
For example, this private meeting created in Outlook:

appears as "private meeting" in the Reservations Calendar Console. If you were to dive into the meeting details, you would see that the Attendees and Comments are empty.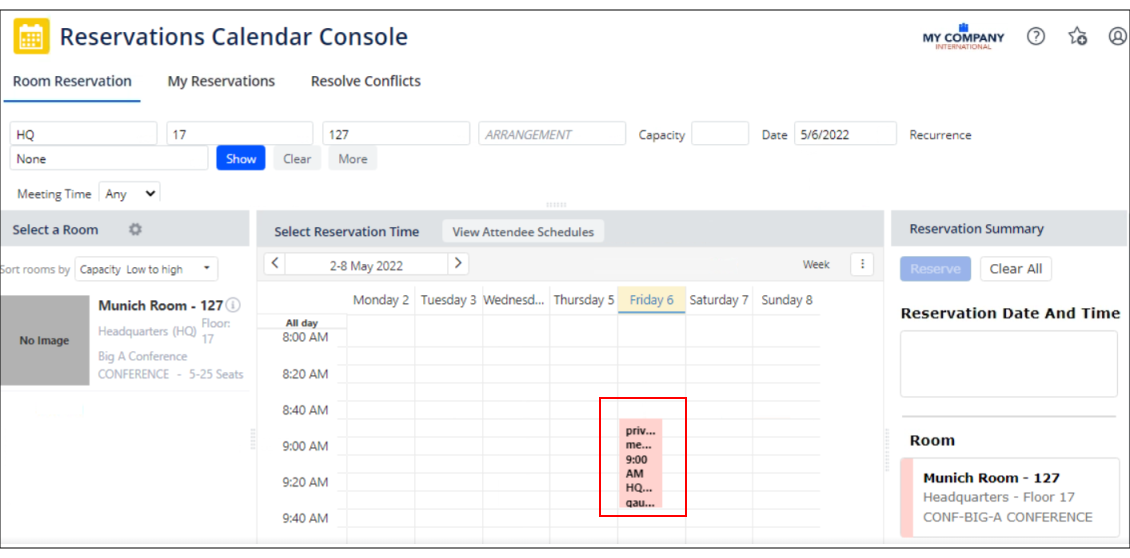 Help Topics